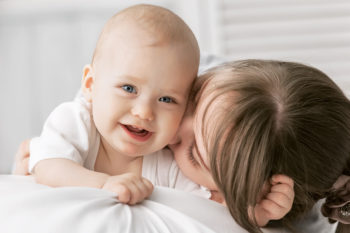 Spring has sprung which means Mother's Day is just around the corner! What better way to celebrate the joys and challenges of motherhood than to help young moms and kids in your community get off to a good start. Thanks to our amazing community partners there are so many ways fun and meaningful ways to get involved in the next few months! Read on to learn how you can support young families by attending a lovely tea, taking part in a fun run, doing yard work, giving a heartfelt Mother's Day gift, collecting diapers, drinking beer, and eating great food!
Mother's Day Tea, Tuesday, May 7th 12-1:30pm @ The Wilma
We invite you to a lovely and lively lunch to learn about Mountain Home's critical support of young families. The lunch is free but RSVPs are required and donations, at an amount that is significant to you, are solicited at the event. Save your seat today by registering online.
Run Like a Mother 5K Fun Run, Mother's Day, May 12th 8:30am
Mountain Home and The Runners Edge bring you Run Like a Mother 2019, a festive Mother's Day three mile run! Donations and diapers collected support young families served by Mountain Home. All women invited to run, walk, or skip! Gather a team, don a  costume if so inspired, and do this for yourself and the future of your community!  Register online today!
Volunteer your time! 
Cook a meal, babysit, upkeep our facilities, or help with our Earth Day Yard Clean Up April 22nd from 9am-12. To learn more call Brittany at 360-3929 or visit www. mountainhomemt.org/volunteer
Give the perfect Mother's Day Gift!
Make a donation in honor of your mom or another special woman in your life. You know she will love it!
Contribute Diapers & Basic Needs
First Interstate Bank Diaper Drive: All First Interstate branches collecting diapers and wipes the whole month of April!
Movers for Moms Basic Needs Drive: Two Men and a Truck movers are collecting key items from April 1st to May 8th including diapers, baby wipes, Lysol wipes, queen-sized bedding, and new pillows. Drop off boxes at The Public Library, Orange Street Food Farm, Fresh Market, Planet Fitness, Village Senior Center
Stockman Bank Diaper Drive: All Stockman Bank branches collecting diapers and wipes the whole month of May!
      MOST NEEDED DIAPERS SIZES: NEWBORN & 3-5
Eat & Drink for a Good Cause
Conflux Brewing:  Twenty-five cents from all kids meals support families at Mountain Home until May! Conflux also collecting  diapers April 26th- May 13th
Tamarack Brewing:  Tamarack is hosting pint nights every Wednesday in May from 5-8pm
Drum Coffee: Enjoy local Drum Coffee and vote for Mountain Home March-May!