Mountain Home Montana Board and Staff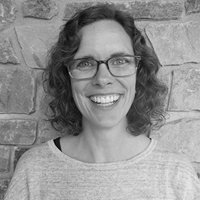 Crissie McMullan
Executive Director
Crissie McMullan is Executive Director of Mountain Home Montana, a shelter and mental health center for homeless young mothers and their children. Crissie first began supporting Missoula families more than ten years ago as an advocate for local and healthy food in schools. In that role, she co-founded a national FoodCorps, which has since improved nutrition for hundreds of thousands of children in more than fifteen states. After becoming a mother herself, Crissie became even more passionate about supporting vulnerable families, and enjoys leading the team at Mountain Home in creating change for two generations at once.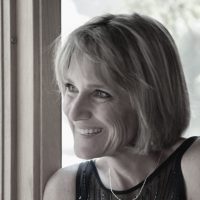 Laura Synder
Founder
Mountain Home was created by Laura Synder, who through her work as a labor and delivery nurse became compelled to respond to the urgent need for teenage mothers to have a safe place to live with their babies. In 2000, Laura gathered together a great group of people to form Mountain Home's first board. They then joined forces with a local philanthropist, Bonnie Hamilton, who generously donated her home to the cause — and Mountain Home was born! Laura continues to contribute her talents and passion to Mountain Home as a star volunteer and engaged advisory board member.
STAFF
Crissie McMullan
Executive Director
Alysha Jannotta
Director of Development and Planning
Alyssa Strauch
Financial Manager
Colleen Piluso
Administrative Manager
Aubrey Reed
House Manager
Heather Nutt
Resident Care Coordinator
Amber Forgey
Resident Care Coordinator
Merri Mussell
Resident Care Coordinator
Sarah Russell
Resident Care Coordinator
Bianca Palumbo
Resident Care Coordinator
Kiane Heritage
Resident Care Coordinator
STAFF
Stacy Houge
Clinical Director
Tiffany Becker
Lead Therapist
Melissa Pickett
Case Manager
Angel Garcia
Case Manager
Shelly Scotti
Supported Employment Manager
Liz Corey
Supported Employment Coordinator
Mikayla Harmon
Supported Employment Coordinator
Stoney Sasser
Community Center Manager
Katie Becker
Community Support Staff
Toni Parker
Childcare Provider
BOARD OF DIRECTORS
Carol Beniger, President
Parkside Credit Union
Kira Huck, Vice President
Foundation for Community Health
John Horton, Treasuer
Clearwater Montana Properties
Kelly Buckley, Secretary
Mother
Adam Fleck
Fleck Enterprises
Lisa Langston
Professional Property Management, Inc.
Dayna Niebaum
Marketing Professional
Kori Green
First Security Bank
Tracy Boehm Barrett
University of Montana Rural Institute
Laura Snyder, Advisor
Advisory Board Member
Josh Van de Wetering, Legal Advisor
Advisory Board Member